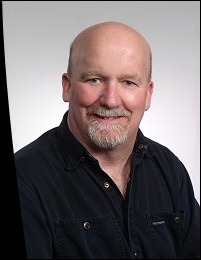 | | |
| --- | --- |
| Office: | (250) 352-2100 |
| Fax: | (250) 352-6888 |
| Res: | (250) 226-0078 |
| Cell: | (250) 354-8515 |
| Toll Free: | 1-866-926-7996 |
Burke Jones
REALTOR®
Burke first came to the Kootenays from Lake Louise in 1979 to attend Selkirk College where he became qualified to be a National Park Warden. After completing the course, the friendly people and beauty of the area made it impossible to leave.
Wanting to stay, he applied his trade working as a carpenter in the area. During his employment with the City of Nelson he took numerous Building Inspection courses which led to eight years employment with the Regional District of Central Kootenay, working as a Building Inspector followed by another eight years as a partner with Lynch Building Inspection Services Ltd, performing private home and commercial building inspections.
Being a people person, Burke wanted to help people more than crawl in attics and cellars so in the Fall of 2005, he started his pursuit to become a realtor in the West Kootenays. David and Joan heard about this ambition and approached him to work with them, in the fulfilment of their new venture , Nelson Realty, a new real estate agency built upon 35 years of combined local real estate knowledge. Since then, Burke has proven himself to be a top producer with his open, friendly attitude and extensive knowledge of both the area and building technology.
In the past 25 years, Burke has lived in Nelson, Thrums, Castlegar, Nelson 's North Shore, Rossland, Ymir, and currently in the Slocan Valley. By living in these areas he has first hand knowledge of these different areas.
The years in the construction trade and inspection business has given him a very good perspective of the different buildings in the areas and the benefits and drawbacks of the variety of terrains, micro-climates, and exposures.
Burke has always been an open and friendly person. As part of Nelson Realty he would feel privileged to help you with your real estate needs.