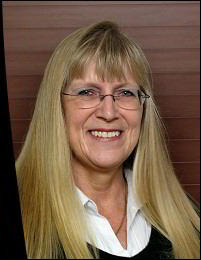 | | |
| --- | --- |
| Office: | (250) 352-2100 |
| Fax: | (250) 352-6888 |
Joan Gentles
REALTOR® / Managing Broker
A licensed REALTOR® and Managing Broker, Joan primarily takes care of the day-to-day administration of Nelson Realty. This, of course, means that she wears several hats on any given day. Joan is responsible for meeting the needs of the independent realtors, designing advertising and marketing, and making sure clients are cared for and welcomed. Moreover, Joan's experience as a legal assistant in the areas of conveyancing, estate and company law has given her the ability to smoothly coordinate the legal necessities of a real estate transaction.
David and Joan opened Nelson Realty back in 2006. This is the second Real Estate Company they have operated in Nelson. David, born & raised in Nelson, has been a REALTOR since 1980 and can safely say he has been in most of the houses in Nelson at some point during his career.
Joan came to the Kootenays in 1977 and Nelson has been "Home" ever since. Three children and three grandchildren later, and it is still the best place to live.
"Enjoy the Kootenay lifestyle"...... says it all!!! This is a great place to live if you like to ski, kayak, sail, swim, hike, bike, quad, ride, or just enjoy the purity and clean air of our beautiful Kootenays.
Beside sewing (and all the other fun things there are to do in the Kootenays), Joan's favourite pastime is riding her Lehman Trike. Dave and Joan can be seen most weekends riding the Kootenays roads.... and beyond......
See you on the road!